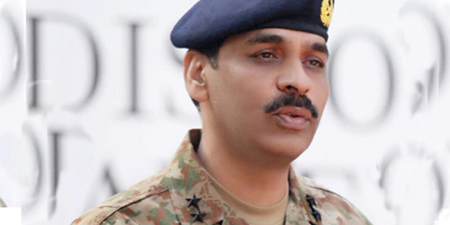 JournalismPakistan.com April 29, 2017


ISLAMABAD - The notification issued by the Prime Minister's office on Dawn Leaks Saturday and its subsequent rejection by the military set Twitter ablaze.
Columnist Zahid Hussain termed it a "dangerous standoff between the PM and the military" and asked, "where do we go from here?"
Talat Hussain saw it as a "massive blow" to the government.
Ansar Abbasi thought ISPR had reacted prematurely. "No notification issued. PM only issued order to implement all the four recommendations of Commission."
Columnist Mosharraf Zaidi said Army's rejection of the notification was a "new low for PM Sharif." He asked: "How does GHQ get away w this kind of insubordination?"
However, reacting to Ansar Abbasi's tweet, Zaidi maintained that the ISPR tweet cannot be issued "without the nod of the COAS?"
Abbasi in another tweet insisted: "The PM order is meant for three ministries for implementation of Comm's recommendation. The Order has been misunderstood by ISPR."
Kamran Khan maintained that the prime minister has "horribly miscalculated his decision to overwrite Dawnleaks report" and termed it a "historic snub from Army for saving Pervez Rashid".
Azaz Syed said: "No DG ISPR in the world tweets against the government says @Kashifabbasiary while confronting his fellows on screen."
Zahid Gishkori said the sacrifice offered by the government over Dawn Leaks has been rejected. "Small sacrifice d'not work. Govt apparently lost its diving gear after PM's strategy about #dawnleak turned turtle just off the shore.#ISPR".
Nadeem Malik called for making the report public. He asked: "Why action against a newspaper & journalists for #DawnLeaks, while saying nothing who committed "Security Breach" from a closed door meeting."
Talat Hussain backed Nadeem's demand of making the report public. "Way out is release of the full and real report. But thats exactly what govt didn't want to do. Field day for opposition. #DawnLeaks."
Image: Director General ISPR Maj. Gen Asif Ghafoor