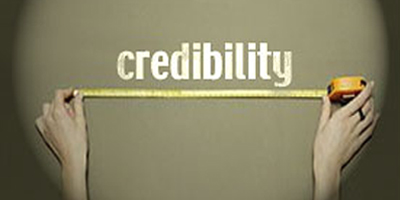 JournalismPakistan.com October 03, 2012 Z B Saigol

We all know the public thinks media integrity has been tarnished, but even more shocking and worrying is the overwhelming belief within the journalist community itself that credibility has indeed been lost.
Over the past month, JournalismPakistan.com has been running an opinion poll asking the question "Do you think journalists have lost their credibility?" and the answer has been a resounding 'yes' with 88 percent believing that indeed this is what happened and a mere 12 percent saying 'no'.
So I decided to do my own thing here in Karachi and I asked some of my colleagues and friends if they agreed with the JP poll and nine out of 10 said the poll indicators were right.
I moved on to my next question. "Why do you think the media have lost credibility?"
The answers were indeed thought-provoking and the perspectives broadly varying. Needless to say, most of the journalists I questioned wanted to stay anonymous, fearing for their jobs. "I don't want a harmless poll to be the reason of getting sacked. The way things are now, I can't afford to be careless with what I say," said a reporter with over eight years of media experience.
A sad reflection of the insecurity within the community!
But coming back to the issue at hand, many journalists (eight years and more of experience) believe it is the huge influx of non-journalists in the media that have caused the profession to lose integrity.
"There are idiots who come into this line believing it's a glamor job. They have no journalistic background and do not even attempt to learn the basics of the profession. They have political connections or are related to somebody or the other in the management and that is their qualification to the job. Such individuals are in for a quick buck, do not want to work and are always looking for means of getting a foot into some lucrative 'deal'. That is where the integrity thing comes in," was the analysis given by a senior economic editor.
A producer at Express News was even more forthcoming: "We have the likes of Hamid Mir, Ansar Abbasi, Dr. Amir Liaquat, Mehr Bukhari and Mubashar Luqman… these are the types who have no scruples. They enforce their opinions and ideologies on a mostly ignorant and emotional viewership who until recently believed every word these people said.
"They know better now because of the various media scandals that have come to the fore recently. When such scandals break, what does it mean? It means the media are riddled with people who do not follow the ethics of the profession and are there only for their own agenda personal and otherwise. How can you expect the media to be looked upon as anything else but compromised?"
A Dawn reporter had this to say on the issue: "Actually the media are not as corrupt as people believe. What makes it appear this way is that people like Matiullah Jan have exposed the wrong doings of some individuals of the media. He is taken seriously. Furthermore, when iconic journalists like Najam Sethi, Talat Hussain, Nusrat Javeed and the like start airing their dirty linen in public, what do you expect people to believe?"
The 'list of 19'' barely comes up in my conversations. "We don't need a list to tell us something is wrong," added the Dawn reporter, "We know what is happening and who is doing it. The real issue is there is nobody to stop the rot. It is a reflection of our national mindset that we turn a blind eye to such happenings and hope it will go away. Some things do not go away on their own; you have to make them go away and we are not ready for that yet."