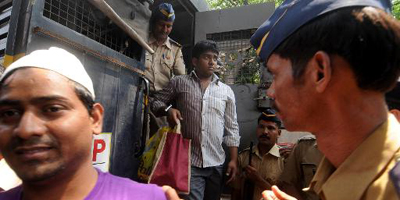 JournalismPakistan.com March 20, 2014
NEW DELHI: A court has convicted four men of gang raping a photojournalist in India's financial capital of Mumbai last year.
Maharashtra state Home Minister R.R. Patil says the four were convicted by a Mumbai court on Thursday. Sentencing is expected Friday, with the men facing up to life in prison. The 22-year-old photojournalist was on assignment with a male colleague at an abandoned textile mill in Mumbai's Lower Parel area on Aug. 22 when they were approached by several men who offered to gain permission for them to shoot photos in the building.
Once inside, the male colleague was beaten and tied up while the attackers took turns raping the woman.
Sexual assaults against women have been rising in India, sparking huge protests across the country. - AP (Photo: AFP)