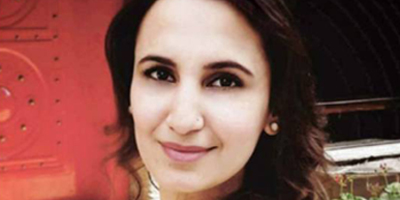 JournalismPakistan.com February 15, 2016


ISLAMABAD - The Express Tribune Monday paid tributes to photojournalist Huma Choudhary who passed away last week saying she was one of the paper's brightest stars.
Editor Kamal Siddiqi in an op-ed page article 'RIP Huma Choudhary' said her death had shaken them all. Huma, 30, died at a hospital in Islamabad on February 13 after contracting food poisoning while on a work assignment in the United Arab Emirates. The real cause of her death though remains unknown.
Siddiqi recalled his first meeting with her. "She came to our Islamabad office for an interview some years back. She had been recommended by our photojournalist Myra Iqbal, who herself was going to the United States for further studies.
"So Huma was shortlisted as it was clear that she fit the slot perfectly," Siddiqi wrote. "Like her predecessor, Huma Choudhary had also left a financially rewarding career to enter journalism. For her photography was a passion. She was serious about pursuing this, despite the fact that photographers in the field are poorly paid."
He goes on to talk about some of the issues women photographers at his paper have to face. "They have to prove themselves in terms of their work and are taken less seriously, compared to their male counterparts."
Siddiqi mentions travel in public transport, taking care of their equipment and not being given the same access to events as their male colleagues as some of the other challenges female photographers have to face.
He wrote that Huma would always try to improve her work and eventually after a number of stories and slide shows, she was promoted from photographer to photojournalist.
"Looking back I see, she was also the de-facto photo editor of the paper given her input on the selection of photos and her pushing for more work from staffers for publication.
Siddiqi wrote that she would have a tiff with the desk over how pictures were used or dropped but in all this she remained calm and positive. Through her lens, she showed the world the beauty she saw through her own eyes.
"To her family, all I can say is that Huma Choudhary has set an example for others to follow. Thank you for letting her live her dreams."
Photo courtesy: The Express Tribune
Related posts from JournalismPakistan Archives:
Tribune editor laments lack of unity amongst journalist fraternity
Express Tribune editor honors the dead