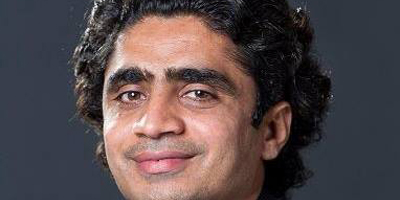 JournalismPakistan.com May 10, 2014
ISLAMABAD: A correspondent for The Express Tribune has become a member of the Investigative Reporters and Editors, Inc - a prestigious body dedicated to improving the quality of investigative reporting across the globe.
Zahid Gishkori will be the only Pakistani this year to participate in IRE's annual conference in San Francisco which will see more than 4000 investigative journalists from around the world taking part and helping each other by sharing story ideas.
He has also been awarded an IRE Minority Development Fellowship to attend the 2014 IRE Conference that runs from June 26-29, 2014. This membership and fellowship was awarded to him after review of his stories published in The Express Tribune last year. The IRE says that this membership and fellowship is aimed at increasing the diversity of IRE's training and investigative reporting in Pakistan.
Zahid will also participate in the annual contest of Investigative Reporters and Editors Awards. The National Institute for Computer-Assisted Reporting, a joint program of IRE and the Missouri School of Journalism; the Knight Chair at Arizona State University's Walter Cronkite School of Journalism and Mass Communication and IRE are sponsoring the Philip Meyer Journalism Awards.
The awards are in honor of Philip Meyer, professor emeritus and former Knight Chair of Journalism at the University of North Carolina at Chapel Hill. Meyer pioneered in using survey research as a reporter for Knight Ridder newspapers to explore the causes of race riots in the 1960s.
Zahid is currently in the US as an Alfred Friendly Fellow.