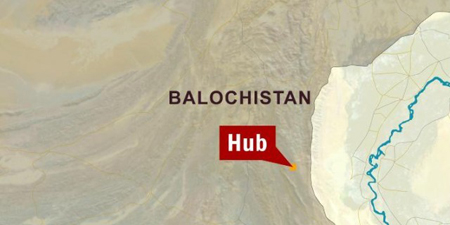 JournalismPakistan.com May 04, 2017


ISLAMABAD - A 35-year-old Hindu man in Pakistan has been arrested for allegedly sending blasphemous content on WhatsApp after timely intervention by police saved him from being lynched by a mob.
Prakash Kumar, a crockery shop owner, was arrested Wednesday in Hub, Balochistan. After his arrest, a 10-year-old boy was killed and five others, including three police officials, injured in the violence that ensued when the mob tried to barge into the police station to attack him.
Violence erupted after local residents surrounded Kumar, who was accused of sharing blasphemous content on WhatsApp.
The timely arrival of the police prevented the mob from lynching Kumar. The people who had surrounded him demanded he be handed over to them for punishment.
However, police escorted Kumar safely to the local police station, even as the mob followed them and pelted stones and burned tires to vent their anger.
A senior police official said that a First Information Report was registered against Kumar on the complaint of various community members under the blasphemy laws.
"We have shifted the suspect to Gadani jail for his safety until the case is investigated," he said.
Police said the mob later gathered outside the police station and tried to barge in.
The people again resorted to pelting stones and the police had to disperse the crowd using tear gas and aerial firing.
Police took about 25 protesters into custody. However, two police officials along with the Additional Deputy Commissioner Tariq Javed Mengal were injured in the violence.
A child, who was injured in the violence, later succumbed to his injuries.
Senior Superintendent of Police Lasbela Zia Mandokhel said, "Police registered a case and started a probe after arresting the accused. The cellphone used to send alleged content was also seized."
A local court has sent the suspect to jail for further interrogation in the case.
In the wake of the violence, Hindus, who own shops in the Hub area, closed down their businesses and sought safety. All roads connecting the Sindh province with Balochistan were also closed for traffic to avoid any further violence. - PTI