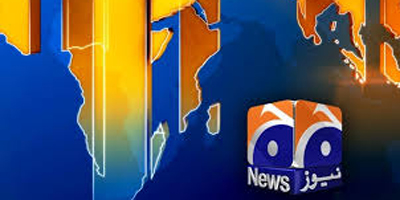 JournalismPakistan.com June 23, 2013
ISLAMABAD: Geo News had an average reach of around 7 million cable and satellite viewers in May making it the top news channel, according to a Gallup Pakistan TV Ratings Service report.

Second in line was PTV News with only 1.5 million viewers, the report said while pointing out that figures released do not count the viewership of terrestrial TV viewers.

These terrestrial viewers still occupy a majority of TV viewers in the country. Similarly the figures released are for top news channels only, and do not include, for example, entertainment channels, music channels, etc.

May being the election month, the viewership of some channels saw a rise and surprisingly some international channels including BBC and CNN also came in the top 10 list.
Gallup Pakistan's TV Ratings service is based on a panel of over 5000 households spread across both urban and rural areas of Pakistan (covering all four provinces).

The Gallup Ratings are currently the only barometer of measuring audience size in terms of population size. It also allows data mining capability for analysis at the demographic level.

The list below shows the top ten news channels for May 2013:

Geo News (Average reach %: 16.568; Average reach `000: 7,027)
PTV News (Average reach %: 3.647; Average reach `000: 1,547)
ARY News (Average reach %: 3.391; Average reach `000: 1,438)
Express News (Average reach %: 3.167; Average reach `000: 1,343)
Aaj News (Average reach %: 2.32; Average reach `000: 984)
Samaa TV (Average reach %: 2.105; Average reach `000: 893)
BBC World (Average reach %: 1.138; Average reach `000: 483)
CNN (Average reach %: 0.958; Average reach `000: 406)
KTN News (Average reach %: 0.892; Average reach `000: 378)
Indus News (Average reach %: 0.851; Average reach `000: 361)