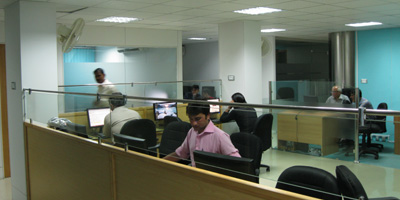 JournalismPakistan.com July 24, 2012
ISLAMABAD: The management of Dunya Group plans to establish the office of their forthcoming Urdu daily on the premises where defunct local daily Dateline Islamabad was previously housed.

The managers are in a hurry to bring out Roznama Dunya by September 1 and in this light seem desperate to move in as quickly as possible.

JournalismPakistan.com has learnt that Amir Mir, who joined the newspaper as the project head last month, visited the new office on Tuesday which is lying fully furnished. Dateline ceased publication in April.

Dunya has also reportedly purchased a building in the vicinity of Zero Point where it eventually intends to establish offices of its television channel Dunya News and newspapers including that of an English daily it plans to publish.