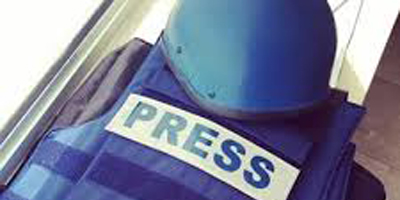 JournalismPakistan.com January 18, 2015
ISLAMABAD: Dawn on Sunday suggested in its editorial titled "Safety of media persons," that media organizations should provide training and protective gear to journalists working in conflict situations.
Pakistan is labeled as one of the most dangerous countries for journalists as dozens of them have either been killed or injured.
In a latest incident, AFP photojournalist Asif Hassan was shot Friday in Karachi after clashes broke out between police and charged protestors who were pressing their way ahead to the French consulate.
Dawn says the media organizations should focus on providing necessary training and protective gear to journalists to cover riots and violent protests.
"Also, while equipment is usually insured, those operating it are mostly not, which needs to change," it said.
The paper said that getting a story is important for any journalist but safety and security shouldn't be compromised to get a story.
"Getting the story is important, but much more so is the safety of media personnel. This is a message media organizations need to clearly communicate to their workers," it said.