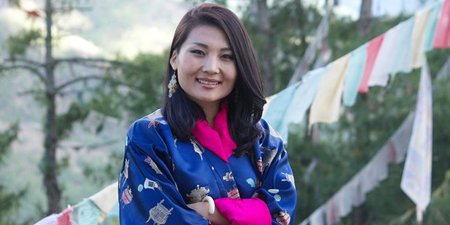 JournalismPakistan.com November 18, 2016


One of Bhutan's best-known journalists, Namgay Zam, has been hit with a defamation suit for sharing a story on Facebook, The Guardian reported Friday.
Namgay Zam, a former presenter on the state-run broadcaster Bhutan Broadcasting Service, faces imprisonment or a fine equivalent to 10 years' salary if she is found guilty of defaming a prominent businessman.
Zam is on trial for sharing a Facebook post written by a woman about a property dispute between her family and a local businessman, Sonam Phuntsho. The post included allegations of forgery, as well as nepotism within the judiciary.
"It appears the media can be held accountable in Bhutan, but not the country's judiciary," Zam said in a telephone interview with The Guardian. "And without freedom of the press, how can we prevent institutions becoming corrupted?"
Zam says she shared the post of a "brilliant 26-year-old medical doctor fighting hard to get justice for her family for her perspective" as "a human-interest story".
Along with the post's author, Dr Shacha Wangmo, Zam was charged on 12 August with libel and petty misdemeanour. Phuntsho is seeking 2.59m Bhutanese ngultrum (about £30,000) – 10 times the average annual salary of a management executive in Bhutan. If she is found guilty and cannot pay the fine, Zam faces up to three years in prison, according to The Guardian.
Image: Namgay Zam/The Guardian