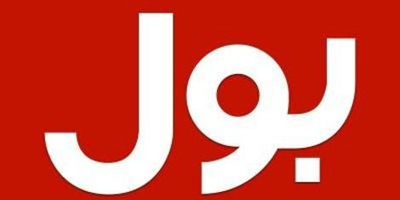 JournalismPakistan.com May 25, 2016


KARACHI - The affected employees of BOL, their supporters and others are to mark May 27 as Youm-e-Zulm to protest one year of illegal closure of the media group.
A statement issued by BOL Action Committee said Axact CEO Shoaib Shaikh was arrested without an FIR one year ago following the publishing of a 'false' report in the New York Times.
A New York Times story published in May 2015 claimed that Axact, the parent company of BOL, was involved in selling fake degrees to students worldwide.
The BOL statement said the forced shutting down of the group, and freezing of its assets and bank accounts had left 30,000 employees jobless. It said the top brass of Axact including 14 employees remain in jail awaiting justice even after one year of their arrest.
Related posts from JournalismPakistan.com Archives:
Government tells PEMRA to block BOL transmission
Axact-BOL boss Shoaib Shaikh taken into custody
Fake degrees operation likely providing financial fuel for BOL: New York Times