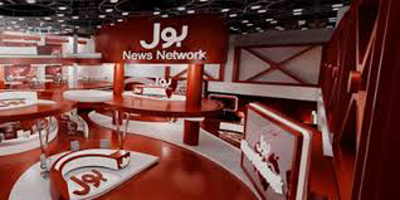 JournalismPakistan.com May 18, 2015
ISLAMABAD: An investigative report published by The New York Times Monday reveals how software company, Axact, has been involved in business of selling fake diplomas and degrees to students across the world and minting millions of dollars.

Besides its other businesses, Axact is set to venture into Pakistan's media industry by launching a state-of-the-art news channel, BOL News. The report says Axact operates from Karachi and employs over 2,000 people and calls itself "Pakistan's largest software exporter, with Silicon Valley-style employee perks like a swimming pool and yacht."

The paper has interviewed some insiders of Axact, former students who have been defrauded by the company and some legal experts besides browsing through its educational credentials and websites for the story.

"Axact does sell some software applications. But according to former insiders, company records and a detailed analysis of its websites, Axact's main business has been to take the centuries-old scam of selling fake academic degrees and turn it into an Internet-era scheme on a global scale," it says.

Five former employees confirmed to the paper that many of the educational sites are "in-house creations of Axact."

The report says that professors and students in promotional videos are actors and some of the stand-ins feature repeatedly in ads for different schools.

"The heart of Axact's business, however, is the sales team — young and well-educated Pakistanis, fluent in English or Arabic, who work the phones with customers who have been drawn in by the websites. They offer everything from high school diplomas for about $350, to doctoral degrees for $4,000 and above," it says.

The report says the Axact has tailored its websites to appeal to customers in its principal markets, including the United States and oil-rich Persian Gulf countries. "One Saudi man spent over $400,000 on fake degrees and associated certificates," it says while quoting a former employee of the Axact.

Axact has sold aeronautical degrees to airline employees and medical degrees to hospital workers in the Middle East. "One nurse at a large hospital in Abu Dhabi, United Arab Emirates, admitted to spending $60,000 on an Axact-issued medical degree to secure a promotion," it reveals.

The report, however, says "Axact's business model faces few threats within Pakistan, where it does not promote its degrees."

The NYT says that Shoaib Ahmed Shaikh, Axact's founder and chief executive, is working to become Pakistan's most influential media mogul. "For almost two years now, Axact has been building a broadcast studio and aggressively recruiting prominent journalists for Bol, a television and newspaper group scheduled to start this year.

"Just how this ambitious venture is being funded is a subject of considerable speculation in Pakistan. Axact has filed several pending lawsuits, and Mr. Shaikh has issued vigorous public denials, to reject accusations by media competitors that the company is being supported by the Pakistani military or organized crime. What is clear, given the scope of Axact's diploma operation, is that fake degrees are likely providing financial fuel for the new media business."
Read the full story here