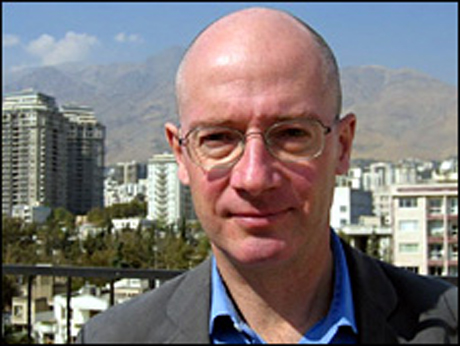 JournalismPakistan.com July 27, 2013
LONDON: BBC foreign correspondent Jon Leyne, who spent more than 25 years crossing continents and covering conflicts for the broadcaster, has died. He was 55.

The BBC said on its website Saturday that Leyne had been diagnosed with an incurable brain tumor earlier this year after returning to Britain from Cairo to seek treatment for severe headaches.

Acting news director Fran Unsworth called Leyne a "brave and courageous journalist."

After joining the BBC in 1985, Leyne worked as a United Nations correspondent and was the U.S. State Department correspondent during the Sept. 11 attacks.

His work also took him through Europe and the Middle East. He covered the 2006 conflict between Israel and Lebanon's Hezbollah, was expelled from Iran while covering 2009 elections and most recently covered the Arab Spring. - AP