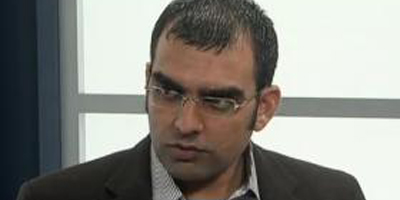 JournalismPakistan.com April 11, 2013
NEW YORK: The Asia Society has ranked Umar Cheema's tax report on Pakistani politicians as the second best piece of investigative journalism produced in Asia during the year 2012.
The News reported that the jury has declared the tax report as "impactful work." Asia Society recognizes every year a group of journalists for producing a work that leaves a lasting impact for years to come initiating a public policy debate like never before.
A team of reporters for New York-based Bloomberg News has been declared winner. Investigative journalist for The News, Umar Cheema is ranked 2nd for his report "Taxation without Representation," released from the platform of the Center for Investigative Reporting in Pakistan (CIRP).
The investigation into the politicians' taxes conducted for the first time anywhere in the world found that 70 percent lawmakers do not file tax returns sparking resentment inside and outside the work triggering a policy debate and reforms.
An Indian journalist stood third and Chinese journalist seized fourth position. The team of reporters of Bloomberg News that stood first will get Osborn Elliott (OZ) Prize for Excellence in Journalism in Asia, a cash prize of $10,000.