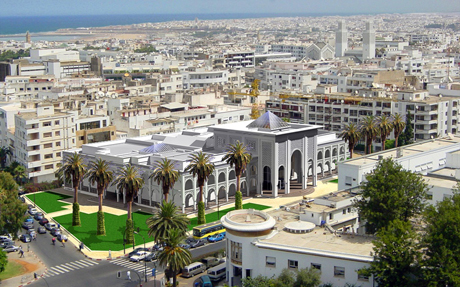 JournalismPakistan.com September 25, 2013
RABAT: A Moroccan editor is being investigated on suspicion of helping militants after posting an al Qaeda video on his website, prosecutors said, in a case that rights groups say erodes press freedom.

Ali Anouzla, editor of Lakome.com and known for his investigative journalism and columns criticizing the kingdom's rulers, was arrested this month after writing about and posting a link to a video from al Qaeda in the Islamic Maghreb, the North African affiliate of the group.

In the video, originally posted by a Spanish newspaper but then removed, the organization criticizes Morocco's king and calls on the Moroccan people to rise up.

Morocco's prosecutor-general ordered an investigation into him on suspicion of intentionally helping those who want to perpetrate acts of terrorism, providing the means to execute terrorist crimes and being an apologist for acts considered terrorist crimes, the state news agency said late on Tuesday.

Moroccan journalists run the risk of imprisonment for writing critically about the monarchy, Islam and the conflict over the disputed territory of Western Sahara, while television stations are entirely controlled by the government.

Amnesty International, Human Rights Watch, the Committee to Protect Journalists, Reporters without Borders and Moroccan human rights organizations have all urged the government to free the editor.

Pending the outcome of the investigation, his lawyer said Anouzla was transferred to a prison near Rabat on Tuesday where hundreds of prisoners have been held on terrorism charges in a government crackdown after suicide bombings hit the city of Casablanca in 2003, killing 45 people.

The editor met the investigating judge on Tuesday evening but the investigation has not started yet, lawyer Naima el-Guellaf told Reuters.

The Moroccan Justice Ministry has said it has raised its concerns with the Spanish government, and would file a lawsuit against El Pais newspaper, which it said had published the video before it was removed. - Reuters