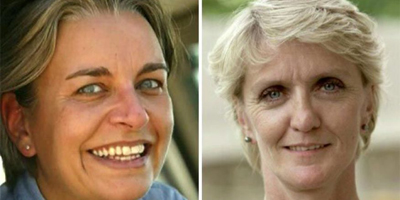 JournalismPakistan.com April 06, 2014
KABUL: The Afghan police officer who shot two Associated Press journalists did so in revenge for air raids by NATO forces on his village, police said Saturday.
German photographer Anja Niedringhaus and Canadian reporter Kathy Gannon were shot on Friday by a police officer in the eastern province of Khost while in their car. Niedringhaus died on the spot and Gannon was injured. "Naqibullah, commander of a police checkpoint, said in his confession that he shot the journalists to take revenge for the NATO air raids on his village in Ghorband valley," said Khost police official Baryalay Rawan.

The two journalists were covering the country's presidential elections in Tanai district, which has heavy Taliban presence.

The shooter was arrested by his colleagues. - AAP