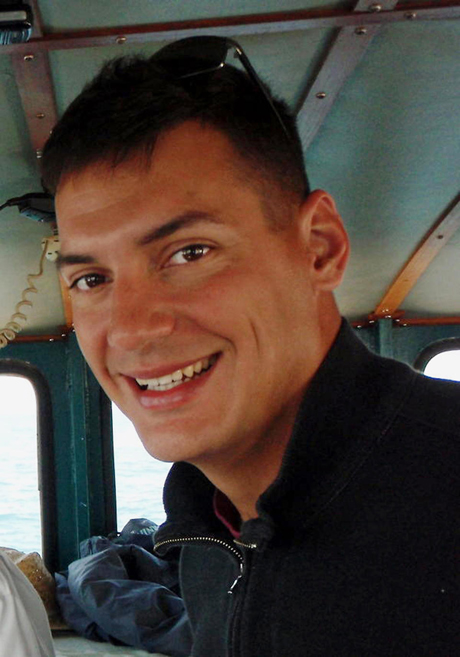 JournalismPakistan.com November 10, 2013
BEIRUT: At least 30 journalists currently are reported missing while covering Syria's civil war. The widespread abduction of journalists is unprecedented. Many have gone unreported in hope that keeping the kidnappings out of public view may help to negotiate the captives' release.
Here is a look at the 10 international journalists identified by their news organizations or families as currently missing or being held hostage in Syria:
— Bashar Al Kadumi: A Jordanian national of Palestinian origin. Al Kadumi works for U.S.-based satellite television news channel Al-Hurra. He was kidnapped Aug. 20 after crossing into Syria from Turkey.
— Edouard Elias and Didier Francois: French nationals. Both were reporting for French radio station Europe1. They were kidnapped June 6 as they were heading to the northern city of Aleppo from Syria's border with Turkey.
— James Foley: American. Foley was last seen Nov. 22 in northwestern Syria, where he was contributing videos to Agence France-Presse and the media company GlobalPost.
— Nicolas Henin and Pierre Torres: French reporter and photographer. Henin regularly reports for French news magazine Le Point and television channel Arte. The two were kidnapped June 22 by an unidentified group in Raqqa on June 22.
— Samir Kassab: Lebanese national. Kassab works as a cameraman for satellite channel Sky News Arabia and was kidnapped Oct. 15 while working near Aleppo.
— Marc Marginedas: Spanish journalist. Marginedas is a reporter for El Periodico and was kidnapped Sept. 4, 2012, near the city of Hama.
— Ishak Mokhtar: Mauritanian. Mokhtar is a reporter for Sky News Arabia. He was kidnapped Oct. 15 while working near Aleppo.
— Austin Tice: American. Tice (pictured) was working as a freelance journalist for the McClatchy newspaper chain, The Washington Post and satellite news channel Al-Jazeera English. He disappeared Aug. 13, 2012, while working in Damascus. - AP