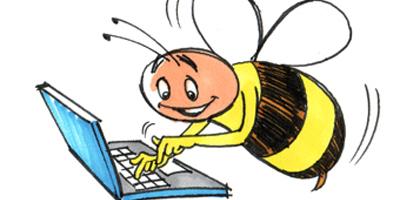 JournalismPakistan.com December 30, 2012 Z B Saigol

ISLAMABAD: It has been a momentous year for the media in Pakistan as well as for JournalismPakistan.com, the only Pakistani website wholly dedicated to reporting on developments in the Pakistani media. In 2012 more stories, more reports and more opinions were posted than in previous years.
"Scandals, hiring and firing, promotions, job hopping, transfers, entries and exits, policy changes, internal and external interference, new opportunities, laurels and awards, bad editorial decisions, some stunning journalistic work, accusations, counter accusations and denials, aggressive promotion of personal and ideological agendas, managerial upheavals and power games etc. have all made 2012 a very busy year," agrees JournalismPakistan's Chief Editor Stephen Manuel.
"Although at times it has not been easy to keep up, we nonetheless managed to stay at the forefront of facilitating and reporting on anything to do with the media in Pakistan, including the fact that no fewer than 13 journalists were killed in the line of duty in Pakistan in 2012 making it the most dangerous country for journalists the globe over," he added. "It is a telling figure, one that reflects the hazards our journalists face on a daily basis."
Imran Naeem Ahmad, JournalismPakistan's Managing Editor reiterated that 2012 had indeed been the busiest year so far when it came to media-related developments. "We posted more stories and reports in 2012, an increase of over 30 percent over the previous year.
"We also had some of the most thrilling developments this year," he said chuckling, "On air anchors fighting, emergence of lists alleging journalists on the take, plagiarized videos, top anchors and news channels airing each other's dirty linen and squabbling like fish hags, newspapers closing down, others coming out."
But it has not been all smooth sailing for JournalismPakistan, Imran revealed, "Despite the fact that registrations with JP jumped substantially in 2012 and we had more contributions from more sources than ever, two separate attempts were made to hack and wipe out JournalismPakistan.com. It is another thing altogether that both attempts were not allowed to succeed. We have also been threatened with legal action for some published content," Imran said.
"JournalismPakistan is not funded by anybody…. we have checks and balances as well as editorial policies in place. We reject more stories than we publish. Yet the risk of something wrong taking place will always be there as is in the case of even the biggest media houses and publications. This is part and parcel of the profession. It is our endeavor though to continue to put forward the voice of the media as it comes from within without coloring what is said. We will always stand by our sources," Stephen emphasized.
Imran reiterates that it has taken three years of hard work to bring JournalismPakistan.com to the point it now stands at. "We are all about integrity and that is the primary reason we are the most quoted media-based website in Pakistan. There are times we know for sure that where there is smoke there is fire. We trust in our sources and have successfully been proven right in believing so.
"A case in point is the time in June when we broke the news that Dunya TV's Director Current Affairs, Nasim Zehra had submitted her resignation because of the upheaval surrounding the leaked video altercation between two of the channel's leading anchors, Mubashar Luqman and Meher Bukhari, during a program featuring controversial property tycoon Malik Riaz.
"We recently reported that two media persons attempted self-immolation because they had not been paid their salaries for a prolonged period," points out Imran. "Does that mean we are against the organization they were employed by? I think not. We just reported events as they took place. There was no deliberate attempt to malign. That is not something we believe in."
"When Mubashar Luqman transgressed yet again by starring in a plagiarized promotional teaser, a take-off on 'I'm an entrepreneur' for his new program for ARY TV, did we flinch in pointing out he cheated? Did we have something against him? Did we have something against his channel? No," says Stephen.
Yet despite criticism and attempts to ban JournalismPakistan – one newspaper actually did so for three days – the website has emerged stronger than ever.
"It is where we go to when we want to know the latest developments in the Pakistani media," says Arsalan Ali, a young journalist. "It is reliable and informative."
Multiple journalism award-winner Zahid Gishkori has gone on record to say that JournalismPakistan.com has been instrumental in helping him in honing his professional abilities by pointing him in the direction of better opportunities.
Such journalists don't have to say anything at all. Yet they do.
Team JP insists that the website will only get better. "In 2012 we added several new features to JournalismPakistan. We introduced JPYou, our video facility, JPix, our photo feature, we got more writers and contributors, our membership increased by leaps and bounds, we got a new 'blue' look," says Imran, "and we still have a lot more planned… all we need is your continued support."