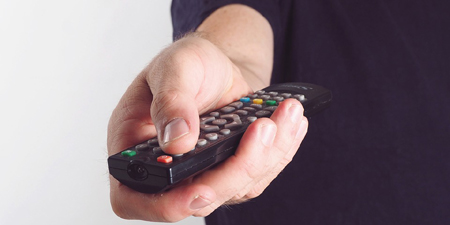 JournalismPakistan.com December 08, 2017


ISLAMABAD - According to a Gilani Research Foundation survey carried out by Gallup & Gilani Pakistan, 67% Pakistanis claim to have felt that a certain program/TV drama was inappropriate for family viewership.
A media release said that nationally representative sample of men and women from across the four provinces was asked, "Please tell me how often it has happened that you felt a certain program/ TV drama was inappropriate to watch with family."
In response to this question, 30% said quite often, 37% said sometimes, 24% said they never felt that way, 6% said they did not watch TV with family, and 3% said they did not know or wish to respond.
The recent survey was carried out among a sample of 1703 women in rural and urban areas of all four provinces of the country between October 23 and October 30, 2017. The error margin is estimated to be approximately ± 2-3 percent at 95% confidence level.