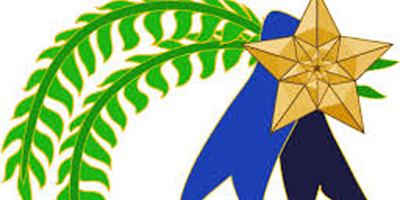 JournalismPakistan.com April 25, 2015
ISLAMABAD: The Agahi Awards ceremony held Saturday recognized and awarded some 44 working journalists for their quality work promoting ethical journalism.
The event at the Pakistan National Council of Arts and was well attended by opinion makers, senior journalists, policy makers, diplomats, academicians, and leading professionals from the media industry.
More than 3000 nominations were received from all over the country across more than 50 different categories in print, television, radio and online content.
Award for 'Investigative Journalist of the Year' went to Amir Zia for his cover story in the Newsline, "Is the Party Over?"
Other winners of the "Agahi Awards – Beyond 2015" include: Mubarak Zeb Khan (Foreign Policy), Waleed Tariq (Business and Economy), Allah Bux Arisar (Water and Food Security), Yusuf Sohail (Innovation), Imran Malik (Corporate Social Responsibility), Meera Karim (Economic Opportunity), Saleem ur Rehman Afridi (Community Driven Local Development), Almas Naqvi (Democratic Values), Irfan Haider (Anti-Corruption), Zahir Shah Sherazi, Alia Chughtai, and Asad Hashmi (Extremism and Terrorism).
Amber R. Shamsi (Law and Order), Aneela Ashraf (Judiciary), Umar Bin Ajmal (Infotainment), Sara Farid (Photojournalism), Naqeebullah Taran (Sports), Umer Bin Ajmal (Infotainment), Sara Farid (Photojournalism), Mureeb Mohmand (Human Rights), Saba Eitizaz (Disaster and Catastrophe), Zahid Gishkori (Sexual and Reproductive Health and Rights), Hanif Samoon (Child Rights), Syed Babar Ali (Dignity), Riaz Sohail (Interfaith), Lala Hassan (Journalist Safety), Hassan Belal Zaidi (Media Ethics) were among the winners.
Muhammad Atif Sheikh (Youth Empowerment, Vocational and Technical Training), Khalid Khattak (Education), Mansoor Malik (Curriculum Reform), Sultan Dogar (Education Infrastructure and School Condition), Sehrish Wasif (Out-of-School Children), Shabbir Wahgra (Children with No Access to Schools), Fayaz Ahmed (Girls' Education), Abdul Shakoor (Public Spending on Education), Dr. Irfan Ahmed Baig (Energy), Bina Shah (Women Empowerment), Zia Ur Rehman (Governance), Bushra Qamar (Culture), and Salman Haqqi (Open Government) were also awarded for their quality journalistic work.