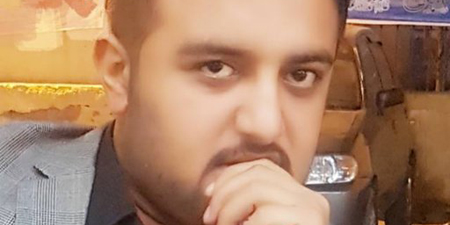 JournalismPakistan.com July 03, 2017


ISLAMABAD – Daily Times Monday strongly condemned the recent arrest of journalist Zafar Achakzai in Quetta for his social media posts, and called for his immediate release.
"The state has once again depicted its proclivity to silence voices of dissent and criticism," the paper said in an editorial.
Zafar was arrested from his home under the Prevention of Electronic Crimes Act. He is the chief reporter of Daily Qudrat.
In the editorial 'Free Achakzai', Daily Times said that although the Act claims to fight blasphemy and terrorism in cyber space, it "is in fact an oppressive tool the government is using to clamp down on those who disagree with the state's narrative."
The paper commented that Achakzai's arrest was a deliberate attempt by the state to intimidate critics in smaller provinces who dare to question the conduct of federal government.
The editorial called on journalists all over Pakistan not to allow Achakzai's arrest or the support the Prevention of Electronic Crimes Act garnered by the parliament to deter them from carrying out their work. "Now is the time to stand united. Now is the time to resist"