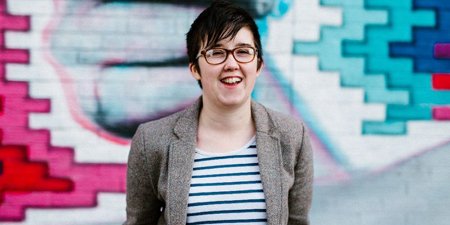 JournalismPakistan.com April 25, 2019


BELFAST - The leaders of Britain and Ireland joined mourners from across Northern Ireland's political divide on Wednesday at the funeral of a young journalist killed by a dissident republican paramilitary group last week.
Lyra McKee, 29, who chronicled the troubled history of Northern Ireland, was shot in the head on Thursday as rioters clashed with police in Londonderry, the second biggest city in the British province.
Dissident republican faction the New IRA claimed responsibility on Tuesday and apologized, saying the shots had been aimed at the police.
The killing evoked memories of the three decades of violence in the province and sparked condemnation across the political spectrum, including in the neighboring Republic of Ireland.
British Prime Minister Theresa May and Irish counterpart Leo Varadkar were among those to attend the poignant, music-filled ceremony at St Anne's Cathedral, alongside unionist and nationalist leaders.
"In death, Lyra has united people of many different backgrounds," Father Martin Magill told those gathered, adding he commended "our political leaders for standing together."
"I am however left with a question: 'Why in God's name does it take the death of a 29-year-old woman with her whole life in front of her to get us to this point?'" Magill said to sustained applause and a standing ovation from the 800-strong congregation.
McKee established her career writing about so-called "ceasefire babies" - the generation which came of age after the 1998 Good Friday Agreement which ended the conflict known as "The Troubles."
She was also a passionate advocate for LGBT issues and featured in the prestigious Forbes "30 under 30" list of rising stars in the media across Europe in 2016.
"We have the power to create the kind of society that Lyra envisioned," her sister Nichola Corner said at the funeral.
"This is Lyra's legacy that we must carry forward." - AFP