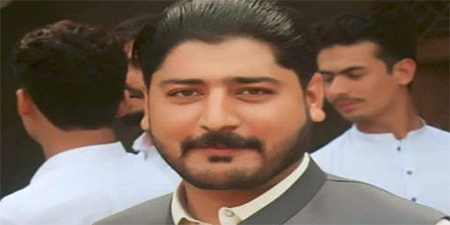 JournalismPakistan.com November 10, 2021


Muhammad Zada Agra, a social media activist, was shot dead in Sakhakot (Khyber Pakhtunkhwa) by two unidentified gunmen on 8 November, days after he spoke out against alleged corruption and drug syndicates in the region.
The International Federation of Journalists (IFJ) and its Pakistan affiliate, the Pakistan Federal Union of Journalists (PFUJ), strongly condemn Agra's assassination and call on the Pakistani government to immediately arrest the perpetrators and create proper security mechanisms to ensure safety for reporters in Pakistan.
Agra was gunned down outside his home in Sakhakot a day after Pakistan's national assembly passed the Protection of Journalists and Media Professionals Bill, 2021.
Agra was reportedly running a social media campaign against drug cartels and other criminals in the region before his death. He allegedly informed authorities about the threats to his life but was offered no protection.
According to a video circulating on social media, Agra recently participated in a meeting with the deputy commissioner of Malakand. He spoke against the drug mafia and exposed their activities in his region.
After Agra's murder, protestors gathered in Sakhakot and staged a sit-in on a major road with his coffin, chanting against local authorities. Following this unrest, the Khyber Pakhtunkhwa government suspended the deputy and assistant commissioners of the region.
According to the IFJ's South Asia Press Freedom Report 2020-2021, the continuing spate of physical attacks is chief among the safety concerns for Pakistani journalists and media workers.
Agra's killing comes days after the brutal murder of outspoken Pakistani blogger, Nasim Jokhio, sparking concern for journalists and media workers' safety despite legislative developments to ensure their protection.
The IFJ said: "We strongly condemn the murder of Muhammad Zada and call for an expeditious investigation of his death. The IFJ is greatly concerned by the patterns emerging from Pakistan and urges Pakistani authorities to ensure the safety of its journalists and fulfill its international obligation under the Constitution of Pakistan regarding freedom of media & freedom of press."