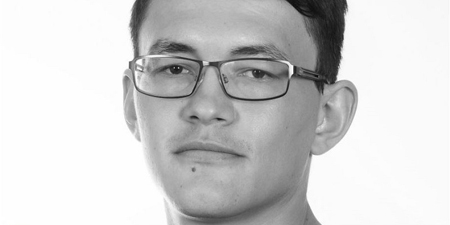 JournalismPakistan.com March 04, 2018


BRATISLAVA, Slovakia - Slovaks paid a final farewell Saturday to Jan Kuciak, an investigative journalist who was shot dead with his fiancee, with the archbishop declaring that everyone in the nation now wanted to know about Italian mafia influence, thanks to Kuciak's reporting.
A funeral Mass for Kuciak was held at the church of St. Francis of Assisi in the town of Stiavnik in western Slovakia, with his parents, friends and fellow journalists packing the aisles.
The bodies of 27-year-old Kuciak and Martina Kusnirova were found Sunday in their house in the town of Velka Maca, east of the capital, Bratislava. They had planned to get married in May.
Kuciak was reporting about the influence of the Italian mafia in Slovakia and its possible ties to people close to Slovak Prime Minister Robert Fico. Two of Fico's associates have already resigned this week due to the reports.
"If the murderer wanted to silence Jan, he managed quite the opposite," said Bratislava Archbishop Stanislav Zvolensky, who led the funeral Mass. "There's not a single person who wouldn't know what happened."
The archbishop also said he can understand why many feel angry about the slayings.
"But believe that evil won't win — even if it might seem so" now, he said.
Tens of thousands of protesters marched Friday in dozens of Slovak cities to honor Kuciak, with some demanding the resignation of Fico's government.
The FBI, Britain's Scotland Yard, Europol and police forces from Italy and the Czech Republic are helping Slovak police with the investigation.
Earlier Saturday, Police in Slovakia released seven Italians who were detained as suspects in the slayings. The seven men were taken into custody Thursday when police raided houses allegedly linked to members of the Italian 'ndrangheta crime syndicate.
Police confirmed their release but gave no details. State prosecutors also declined to comment.
Tensions in Slovakia's governing coalition are increasing over the slayings.
A junior party in Fico's coalition government — the Most-Hid party of mostly ethnic Hungarians — has called for the resignation of Minister Robert Kalinak.
After Kalinak, a close ally of Fico in their leftist Smer-Social Democracy party, said Saturday he had no plans to resign, Most-Hid announced that its leadership will meet March 15 to discuss the future of the coalition.
The ultranationalist Slovak National Party is the third member of the coalition.
The opposition has also demanded Kalinak's resignation, for he has been linked to corruption scandals in the past. - AP/Photo: Actuality.sk