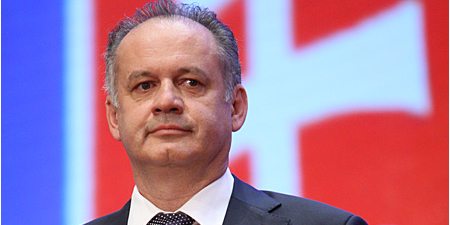 JournalismPakistan.com March 22, 2018


BRATISLAVA - Slovak President Andrej Kiska will appoint a new cabinet on Thursday to end a political crisis sparked by the murder of an investigative journalist that led to mass protests and the resignation of veteran Prime Minister Robert Fico.
Tens of thousands of people have taken to the streets to demand a new cabinet or early election and guarantees of a fair investigation into last month's killing of Jan Kuciak, 27, who probed fraud cases involving businessmen with political ties.
The ruling Smer party picked Deputy Prime Minister Peter Pellegrini to replace Fico and non-partisan Tomas Drucker, the current health minister, as interior minister to secure an independent investigation into the shooting death of Kuciak.
On Wednesday Kiska told reporters he accepted the new cabinet plan after rejecting a previous proposal by Pellegrini on Wednesday. Kiska demanded a different nomination for an interior minister because the previous candidate was an acquaintance of Fico's interior minister and closest ally Robert Kalinak, and Pellegrini agreed to that.
Kiska said he was not entirely satisfied with the proposed team, backed by the same Smer-led three-party coalition as the previous one, but that he had already gone to the limit of his presidential powers in his personnel demands.
He said the new cabinet faced an uphill task to win the confidence of the Slovak public.
"Mr. Pellegrini's cabinet will ask parliament for confidence, but more importantly he will have to fight for public trust. Given the current tense atmosphere it will be a very difficult task," Kiska said.
Protests, attended by tens of thousands of people across Slovakia in the past few weeks, are to resume on Friday.
Many Slovaks do not believe that Pellegrini, hand-picked by Fico and Drucker will safeguard a fair investigation of Kuciak's murder while the Smer party, a target of Kuciak's investigative journalism, remains in power.
Drucker will replace Kalinak, who had served in the job in three different Fico-led governments. Kalinak has been the subject of reports by Kuciak. He has denied any wrongdoing.
Kuciak's case, only the fifth such killing of a journalist or journalists in the European Union in the past decade, remains unsolved and police have not charged anyone. He and his fiancee were found shot dead in their home last month. - Reuters/Photo: prezident.sk