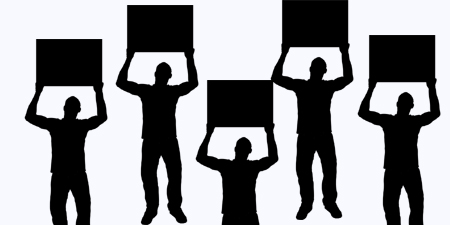 JournalismPakistan.com October 28, 2018


ISLAMABAD – The Rawalpindi-Islamabad Union of Journalists (RIUJ) is set to kick off its protest campaign against the massive layoffs of media workers by news organizations.
On Monday, the union plans to demonstrate in front of the Express Media Group offices.
Last week, a joint action committee comprising representatives of RIUJ, Media Workers Organization (MWO), Rawalpindi-Islamabad Bureau Journalists Association (RIBJA), and the local All Pakistan Newspaper Employees Confederation (APNEC) had unanimously agreed to start the protests.
The action committee has also announced holding protests at the offices of BOL News Network, Nai Baat, Nawa-i-Waqt, and Dawn Media Groups, Daily Jinnah, Capital TV, Abb Takk News and others.
In the second stage of the protest campaign, the protesters will set up camps outside different media houses.