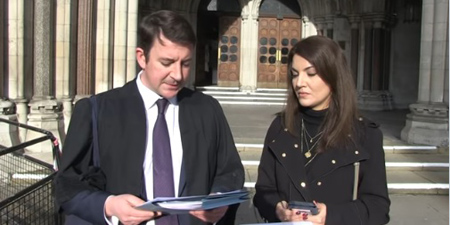 JournalismPakistan.com November 13, 2019


ISLAMABAD — Journalist and author Reham Khan has won a defamation case against Dunya TV in UK High Court, with substantial damages, payouts and an apology from the channel.
Minister Sheikh Rasheed Ahmed, appearing in the talk show 'On the Front' on Dunya, had made defamatory allegations against Reham, a former wife of Prime Minister Imran Khan.
"The most serious allegation that he made was to claim that our client had colluded with her ex-husband's political rivals, the Pakistan Muslim League, and accepted a substantial payment from or on behalf of its leader, Mr Shehbaz Sharif, in return for writing her autobiography," said Alex Cochrane who represented Reham.
Cochrane added: "Dunya TV has now made a full and unequivocal public apology to our client, and it has accepted that she never received any payments from Mr Shehbaz Sharif or anyone in the Pakistan Muslim League for her book. Dunya TV has also given an undertaking not to repeat these false allegations about our client, and they have paid her substantial damages and all her legal costs," he said.
Reham Khan later tweeted: "I have won defamation case against Dunya News at the UK High Court with substantial damages, payout & apology from Dunya over Kamran Shahid/Sheikh Rasheed's allegations that I took money from Shehbaz Sharif & that I had bad morals."