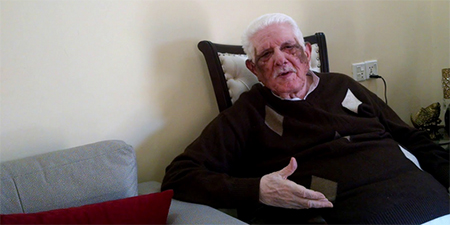 JournalismPakistan.com January 20, 2022


KARACHI - Yawar Mehdi, a well-known broadcaster and radio icon, has passed away at the age of 84 in Karachi after battling a long illness.
He was a valuable asset to Radio Pakistan, where he served for a long time as a producer of the radio programme Bazm-e-Talaba.
Through Bazm-e-Talaba, Mehdi educated and inspired young poets and writers by introducing them to various artists, poets, and writers.
Countless programs that he produced for Radio Pakistan include: 'Adabi Mahakma', 'World Cricket Quiz', 'Custom Kay Qavaneen', 'Daramdaat Baramdaat', 'Abr Kia Cheez Hai Hawa Kia Hai', 'Aap Pe Guftgu Karain', 'Shab Ko Hai Ganjeenayay Gohar Khola', 'Behtareen Kitab', 'Autograph Book', 'Meri Dairy', 'Meri Tehqeeq', 'Aqwalay Danish', 'Muslman Sayyah', 'Mulaqaat', 'Lafz Sazi', 'Filbadeeh Mushaira', 'Marhumeen Ka Mushaira', 'Subho Dum Darwazayay Khawar Khula', 'Pehchan Pe Hai Naz tu Pehchan Jayeeyay'.
Photo courtesy: Daily The Patriot