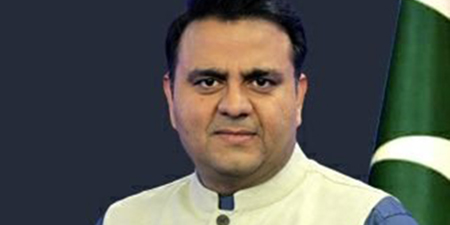 JournalismPakistan.com May 21, 2021


ISLAMABAD—Chaudhry Fawad Hussain, Minister for Information and Broadcasting, aims for a progressive state media that uses modern technology.
Pakistan Observer, in an editorial, said that all governments are known to use state media to communicate with the masses. In this regard, PTV and Radio Pakistan are the national channels. Unfortunately, nothing was done to modernize them, the newspaper regretted. Consequently, they are in a dismal condition.
Chaudhry announced on Twitter that PTV was going to start its digital transmission in the coming month. Also, Radio Pakistan will shift from broadcasting to podcasting. The minister said this while chairing a high-profile meeting on media affairs.
Observer said it was the right time to switch to podcasting in Pakistan. Western countries have already shifted from traditional broadcasting to podcasting to engage the listeners. Many individuals listen to podcasts while traveling or having their work breaks which help them stay in touch with the happenings worldwide and the latest trends. However, podcasting is in the seeding process in developing countries, particularly Pakistan, the paper said.
The information minister believes that the podcasting initiative will transform the traditional role of Radio Pakistan. Besides, it will help reach a broader audience, bringing people together through opinion building and mutual say.
The Pakistan Observer acknowledged that modernization of such state platforms was essential. The objective of media modernization is to broadcast beyond borders for national interest, it said.
Photo: Twitter (@FawadPTIUpdates)