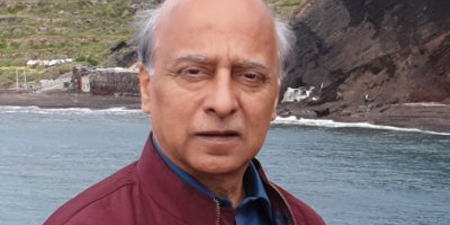 JournalismPakistan.com January 05, 2021


ISLAMABAD—Journalist Imtiaz Gul on Tuesday announced that he had resigned from Pakistan Television after he was taken off from his talk show for unknown reasons.
In a tweet, he said he risked his journalistic career to contribute to the development of the state-run broadcaster but unprofessional attitudes left him with no option but to leave.
"I have resigned from PTV after I was taken off my show for unexplained reasons. I staked my journalistic career for+contribution to national TV but unhealthy, unprofessional, psychophantic conditions left me with no option @ImranKhanPTI @NasimZehra @Fahdhusain @Matrixxmedia."
Gul is the executive director of the Center for Research and Security Studies that he founded in December 2007. He had joined PTV in May 2020.
In another tweet, he said he was appalled by the lack of respect for professionalism at PTV. "Thanks but didnt realise even a career journalist would be treated the way they treated management-no regard 4 professional work but for compliance, sychopancy, coward officials who refuse 2 speak up even 4 the right things."
Commenting on Gul's decision, journalist Amir Zia regretted that journalists who joined PTV had to leave because of unprofessional atmosphere. "Losing professionals like @ImtiazGul60, @OwaisTohid is not a good sign for #PTV... Arbitrary decisions create unnecessary controversies & are harmful for the organisation."
A few days back journalist Owais Tohid had also left PTV.
Fahd Husain, Dawn's resident editor in Islamabad, termed the situation at PTV a royal mess. "The situation at @PTVNewsOfficial is one royal mess. Instead of reforming this white elephant, present management appears to have taken a wrecking ball to it. PM @ImranKhanPTI should look into this mess before the rot becomes irreparable. Departure of @ImtiazGul60 is PTV loss."
Photo: Twitter (@ImtiazGul60)