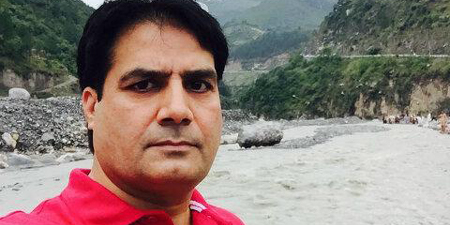 JournalismPakistan.com July 12, 2017


ISLAMABAD – The Jang Group was handed over formatted story by 'someone' about Prime Minister Nawaz Sharif being found 'not guilty' in a graft probe for publishing in advance, an ARY News journalist claimed Wednesday.
Sabir Shakir, appearing in the program The Reporters said the story was given to the group at 4:00pm the day before the Joint Investigation Team was to submit its report to the Supreme Court.
Headlined - Panama JIT 'doesn't find PM guilty,' but his sons – was published Monday in The News and Jang. It had investigative reporter Ahmad Noorani's byline.
The story proved incorrect as the prime minister got no clean chit.
Shakir, explaining his point said the story was to be used by PML-N leaders in a press conference to claim the JIT report had been changed overnight, and refer to The News story to prove their point.
The analyst praised the wisdom of the judges for ordering the report to be made public.
The program's host Sami Abraham said the Supreme Court rightly pointed out this story could not be mistakenly published.
The Supreme Court issued contempt notices to Jang Group owners Mir Shakeelur Rehman and Mir Javedur Rehman, and reporter Ahmad Noorani for 'false reporting'.
On Wednesday, The News editorial board and Noorani apologized separately to the readers.
Image: Twitter (@ARYSabirShakir)