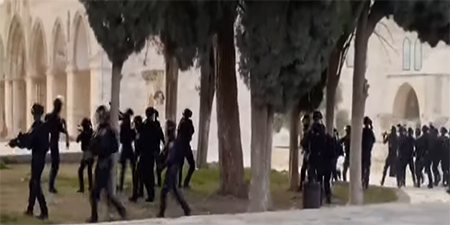 JournalismPakistan.com June 03, 2022


JERUSALEM—Israeli forces Wednesday morning shot dead Ghufran Harun Warasneh, a 31-year-old Palestinian journalist, when she was on her way to her new job at a local radio station in Hebron.
Ghufran, 31, was reportedly shot in the chest by soldiers while being arrested near the al-Arroub refugee camp, according to eyewitnesses.
She was a graduate of Hebron University with a degree in journalism. She worked at various news outlets for three years before being promoted to her current job. She had only been employed there for three days when the tragic shooting occurred.
Previously, Israeli authorities had jailed Ghufran for three months after she covered a pro-Palestinian march in January. They took her cameras and other belongings.
Last month, a veteran Al Jazeera journalist Shireen Abu Aqleh, a Palestinian-American who was among the network's most prominent figures, was shot dead by the Israeli military as she covered an Israeli army raid in the occupied West Bank.