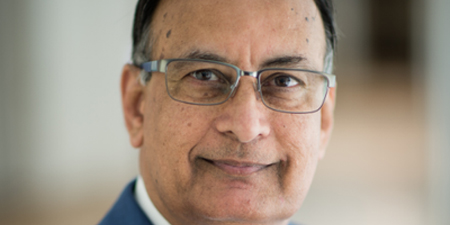 JournalismPakistan.com June 26, 2019


ISLAMABAD – Former Pakistan ambassador to the US, Hussain Haqqani has served a legal notice on The Nation for defaming him "through two poorly written and factually inaccurate opinion editorials."
Haqqani announced on Twitter that his lawyer had sent a legal notice for "libelous comments about me in an article by a Russian propagandist."
The first article was titled "Pakistan picked the right spy chief and got the right people upset."
The notice said that the op-ed stated: "It should be noted that former Amb Haqqani was found guilty by a Pakistani court of authoring a memo in 2012 requesting American support against his homeland's military, which resulted in a warrant being issued for his arrest and his formal designation as an international fugitive when he failed to comply.
"Interpol, most likely under pressure from former Amb Haqqani's American patron's, refused to act on Pakistan's request, so the man who's been cynically described as 'Washington's Ambassador to Pakistan' remains free to continue operating his ultra-liberal platform and engaging in other provocative activities."
The notice said that the second article was titled "Indian anxiety on ISI chief." It stated: "Hussain Haqqani is the most sought after guest speaker in Indian forums like Obeservor's Research Foundation (most probably a RAW outlet). This is a million dollar question, and some of the liberals and especially active members of SAATH forum need to reflect. Pakistan is their home, good or bad, and India remains an enemy state; if someone can collude with an enemy state, just because there is a cover of freedom of expression, then there is a need to expose such people and groups as it amounts to treason and sedition."
Haqqani's lawyer points out in the notice that "contrary to the fake claims made by these opinion editorials, My client has never been found guilty of authoring any memo, and in fact, the so-called 'MemoGate' scandal is a pure fabrication of the overactive imagination of an unethical and dubious individual who has not since been heard from. "Futhermore, the matter has been disposed of by the Honourable Supreme Court of Pakistan without further action…"
The notice calls on the paper to publish an apology in both print and online editions within 15 days and to compensate Haqqani to the tune of Rs15 billion in damages.
Photo: Twitter (@hussainhaqqani)