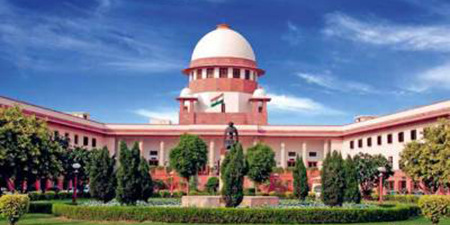 JournalismPakistan.com June 05, 2021


NEW DELHI—The Supreme Court of India has declared that every journalist is entitled to protection under the Kedar Nath Singh judgment (the famous verdict of 1962 on the scope and ambit of offence of sedition in the IPC), NDTV reported.
Cancelling a sedition case against Indian journalist Vinod Dua, the court said a 1962 order protects every journalist from such charges.
The journalist was charged with sedition in Himachal Pradesh over his criticism of the central government's handling of COVID, based on a complaint by a BJP leader. He was accused in an FIR of spreading fake news, causing public nuisance, printing defamatory material, and making statements amounting to public mischief.
The complainant had alleged that the journalist in his 15-minute YouTube show on March 30, accused Prime Minister Narendra Modi of using "deaths and terror attacks" to get votes.
However, the Supreme Court ruled that the sedition charges could not be invoked against a citizen for criticism of government actions as it would be in conformity with the freedom of speech and expression.