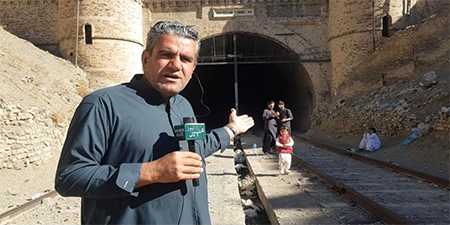 JournalismPakistan.com August 28, 2021


CHAMAN—Mateen Khan, a Pakistani reporter arrested in Afghanistan's Kandahar province, has returned to his home in Chaman.
Khan, who works for Khyber News was arrested along with his cameraperson Muhammad Ali while covering events in Kandahar.
On Friday, the journalist confirmed that he had reached his home safely. He said: "The arrest was made because Taliban were saying you did not get coverage permission. Why did you come to Kandahar without permission."
He said he would talk more about the arrest in the coming days.