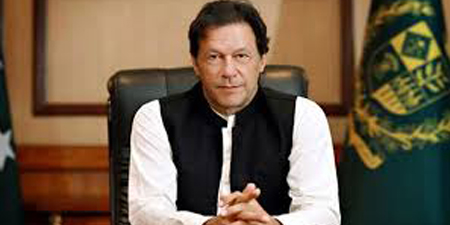 JournalismPakistan.com February 18, 2020


ISLAMABAD—In a hard hitting editorial, Dawn on Tuesday asked Prime Minister Imran Khan to "rethink his short-sighted approach" towards media, telling him that "power is ephemeral… and one day he may once again need a free press".
The editorial—Shooting the messenger—the paper maintained that when the government demonizes the media as the 'enemy', it creates a buffer against the public being informed of inconvenient truths and against poor governance or corruption being exposed. The paper asked the prime minister to point out the 20 stories which he thinks were baseless news, saying Dawn and Jang have "a right to know and defend themselves."
However, Dawn did agree, "it is possible that inaccuracies may have crept into some coverage, and a few newspaper columns may not have been to the government's liking."
The editorial regretted that the prime minister has singled out Dawn and Jang media houses for publishing "false stories" against him and his government. The editorial said it seems that the media which only appreciates the prime minister is tolerable.
"Presumably, in the prime minister's eyes, only a media uncritical of his government's performance is a pillar of democracy; only a media that fawns over him, as it did during his long dharna in 2014, is tolerable. Now in the 'hot seat' himself as the country's chief executive, Mr Khan—his well-documented aversion to criticism on full display—has even advised the people to refrain from watching TV talk shows and reading newspapers."
The editorial also complained about ban on ads for the newspapers. "The state's desire to bring the media to heel is most clearly manifested in its arbitrary, unacceptable and illegal strategy since last December of denying government ads—as have done some previous administrations—to certain outlets that refuse to be dictated to."