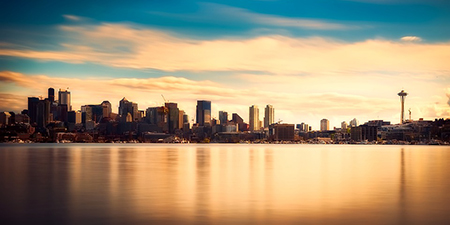 JournalismPakistan.com June 30, 2021


WASHINGTON—The Daily Times has been forced to remove an online link to an article published on the paper's editorial page on June 22, 2021.
The article, under the title 'The curious case of Sarwar's trip to the US' criticized the lavish welcome given to Governor Punjab, Chaudhry Mohammad Sarwar, during his recent visit to the US.
"Naturally, the position of governor in Pakistan is largely a ceremonial one; the main powers lie with the Chief Minister and Chief Secretary Punjab. That Governor Sarwar insisted on engaging with American lawmakers, businessmen and the Sikh community during a personal visit raises more questions than answers," the author Jahanzaib Ali wrote, adding that: "In Washington DC, Governor Sarwar and his entourage stayed at the Willard Hotel, near the White House."
According to the writer, a Pakistani American businessman was approached by the governor to take care of all expenses. The businessman ended up paying more than $26,000 just for the hotel rooms and minibars. "Similar stories were heard in Houston, Dallas, Chicago, and California. And every reception included a large Sikh community presence," he highlighted.
The story, quoting a number of sources, said the Sikh community in California was Sarwar's main interest given that out of the roughly 500,00 Sikhs who live in the US—some 150,000-200,000 are involved in the lucrative trucking industry.
"Governor Punjab is asking help for charity work in Pakistan," the paper quoted a member of the Sikh community as saying. "He does not want us to directly donate to the Sarwar Foundation. His associates tell us that he [Sarwar] is personally taking care of Sikh heritage and the community at large in Pakistan. So, when he asks for our help, we cannot refuse."
"Unless, of course, the Governor Punjab really does believe that the Kartarpur Corridor is his own personal property and not the second holiest site in Sikhism or, indeed, part of Pakistan's cultural heritage. All of which begs the question: is the Kartarpur Corridor for sale?" the article concluded.
Talking to JournalismPakistan.com, Jahanzaib Ali said that some unknown people, through anonymous phone calls from Pakistan, started threatening him soon after his story was published.
"Editor Yousaf Baig Mirza was forced to remove the online link of my article," claimed Jahanzaib, who is based in the US.
Although, the article is currently not available on the website of Daily Times, its unsearchable digital copy can still be viewed on the e-paper.
Through anonymous phone calls from Pakistan, people started threatening the writer soon after his story was published.