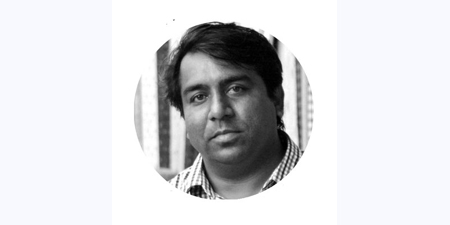 JournalismPakistan.com August 03, 2018


KARACHI - Daily Times has appointed seasoned multimedia environmental journalist Amar Guriro as its Karachi bureau chief.
Having Master's degree in mass communication from the University of Sindh, Jamshoro, Guriro started his journalism career at Sindhi daily, Kawish Hyderabad as a staff reporter in 2003.
He joined Daily Times in 2007 and covers the environment, climate change, disasters, water, and politics as well.
Guriro also contributes news stories, features, investigative pieces and multimedia stories to several national and international media outlets including Daily Times, Dawn, Geo TV, Newsweek, Newsline, Australian Broadcasting Corporation (ABC), United Press International (UPI), BBC-Urdu, The Third Pole, Crisis Response, The News on Sunday, The Friday Times, Himal Southasian, Balochistan Express, Pakistan Today and others. His professional portfolio can be seen on his website: http://amarguriro.com/my-work/
Guriro is a member of United Nation's Asia Water Journalist forum. He is an alumnus of International Visitors Leadership Program (IVLP), a U.S. Department of State's premier professional exchange program.
During his career, Guriro visited several countries including USA, Thailand, Japan, India, Nepal, Bangladesh, Sri Lanka, and countries in Europe to cover different international events on the environment, climate change and journalist safety.
Photo: Twitter (@amarguriro)