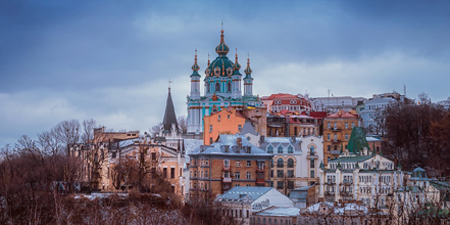 JournalismPakistan.com March 06, 2018


NEW YORK - The Committee to Protect Journalists has called on Ukrainian authorities to investigate claims that police attacked journalists covering a protest in Kiev, and to ensure the safety of the press.
At least two journalists were injured in Kiev on March 3 when police dispersed a protest camp outside parliament, where activists were calling for the resignation of the president and an end to corruption and immunity for members of parliament, according to press reports.
"We call on all Ukrainian police to respect the right of journalists to cover political events without fearing for their safety," said CPJ Europe and Central Asia Program Coordinator Nina Ognianova. "Ukrainian authorities must investigate attacks on journalists and punish those responsible to send a strong message that they support and protect a free press."
A police officer allegedly used pepper spray in the face of Serhiy Nuzhnenko, who works for the Ukrainian service of the U.S. Congress-funded Radio Free Europe/Radio Liberty (RFE/RL), the outlet reported. Nuzhnenko was treated in a hospital for chemical burns, according to reports. Bohdan Kutiepov, with the independent television channel Hromadske, said a police officer kicked him and swore at him, according to the local Kharkiv Human Rights Protection Group.
Both journalists said they identified themselves as press, according to reports. The Kiev Prosecutor's Office announced that it had opened a criminal investigation into possible police obstruction of Nuzhnenko's professional activities. – CPJ News Alert