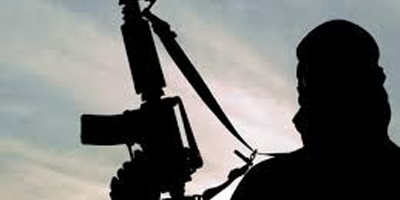 JournalismPakistan.com January 01, 2016


ISLAMABAD: The Pakistan Federal Union of Journalists (PFUJ) has compiled a list of attacks on journalists and media establishments in 2015 in a short report released on the eve on New Year.

This is aimed at bringing to light the cases of slain journalists, to demonstrate the State's inability to provide protection to journalists and to demand justice for those who have been attacked and/or lost their lives in the line of duty.

The report says PFUJ being the national representative body of working journalists, has been leading the battle to secure safety for journalists and media workers in Pakistan.

PFUJ, in 2015, under the leadership of President Afzal Butt, staged multiple demonstrations to protest the rising number of attacks on media, crimes against journalists and inability of the government to provide meaningful security to media.

The union has also been engaged with the Federal Government to take legislative measures to bring an end to impunity and to ensure a free and safe media in the country.


Attacks on journalists and casualties in 2015:


1. Zafarullah Jatak - Daily Intikhab, Jaffarabad, Balochistan

Zafarullah Jatak worked for Quetta Urdu Daily Intikhab, as a part-time correspondent. Daily Intikhab in the past 15 years has had many other journalists' casualties. Zafarullah was shot dead in Usta Mohammad town of Jaffarabad district early on Sunday, June 28, 2015. According to news reports, armed men broke into his house and opened fire. He received multiple injuries and succumbed to his wounds on the spot.

2. Noman Ali Rajput - BOL Television, Karachi, Sindh

Noman Ali Rajput worked for BOL Television in its Karachi headquarter as the Head of Human Resource. He was shot dead in early hours of Thursday, July 16, 2015. According to news reports, he was shot near Hydri area of North Nazimabad, Karachi. Noman Ali was on his way back home from office when unknown assailants opened fire on his car.

3. Arshad Ali Jaffari - Geo Television, Karachi, Sindh

Arshad Ali Jaffari worked as a DSNG engineer for Geo News Television in Karachi and was critically injured in an attack on the DSNG van. He later succumbed to his wounds. The incident took place in Bahadurabad area on Tuesday, September 8, 2015. The DNSG van driver was also injured in the attack and was rushed to a local hospital for treatment.

4. Aftab Alam - Senior journalist, Karachi, Sindh

Aftab Alam was a senior journalist and had worked for Geo News and Samaa News TV. He was shot dead by unidentified assailants outside his house in Sector 11-C of North Karachi according to The Express Tribune. The incident took place on Wednesday, September 9, 2015. The senior journalist was critically injured in the attack and was rushed to the Abbasi Shaheed Hospital, where he was pronounced dead.

5. Abdul Azam Shinwari - Associated Press of Pakistan (Survivor)
Adul Azam Shinwari is a correspondent of APP and Pakistan Television. He sustained serious injuries when an unidentified gunman opened fire on him in the limits of Hayatabad Police Station on Tuesday, September 10, 2015. Shinwari is a resident of Landi Kotal. He was rushed to Hayatabad Medical Complex. He is said to be in stable condition. The journalist sustained three bullet injuries in his legs. The attacker managed to escape.

6. Zaman Mehsud - Nai Baat and Daily Ummat

Zaman Mehsud worked for Nai Baat and Daily Ummat. He was also a human rights activist and was associated with Human Rights Commission of Pakistan. Mehsud was gunned down in an ambush in Tank, southern district of Khyber Pakhtun¬khwa, on Tuesday, November 3, 2015, only a day after the International Day to End Impunity Against Journalists was observed the world over. Police and witnesses said Zaman Mehsud was going to Tank from Gomal Bazaar on his motorcycle when he came under fire near the Dabara refugee camp. He was injured and taken to the District Headquarters Hospital (DHQ) which referred him to the DHQ Hospital in Dera Ismail Khan where he succumbed to his injuries.

7. Hafeez Ur Rehman - Neo TV and Daily Asia
Hafeez Ur Rehman was associated with Neo TV and was the chief editor of Daily Asia, a local weekly newspaper. He was also the president of Cable TV Network Association. The motive behind the attack was unclear. Rehman had not previously reported any threats against him. According to media reports, he received three bullets and died on the spot. The incident occurred on Sunday, November 22, 2015.

8. Attack on Dunya Television Office in Faisalabad
On Friday, November 20, 2015, unidentified attackers hurled a hand grenade at the Faisalabad bureau office of Dunya News, injuring three people. The grenade attack also left vehicles outside the office damaged. The attackers threw pamphlets that had threats from 'Daulat-i-Islamia Khorasan' (Islamic State-Khorasan Group).

9. Attack on Express News Television Office in Sargodha
On Monday, December 7, 2015, unidentified attackers hurled a grenade at the Sargodha bureau of Express News. No loss of life was reported. However, according to Express News, a security guard was injured and the building's exterior was damaged.