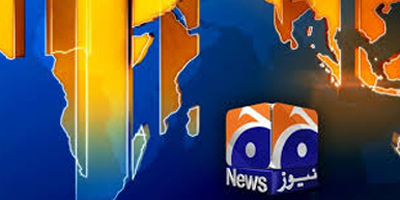 JournalismPakistan.com February 03, 2014
The Freedom Network (FN) has expressed concern over death threats to Geo News Television's Controller News by a religious-cum-political organization after he refused to toe their line regarding live coverage of a protest rally.
"No individual or organization can take editorial control of any media house into their hands and the job should be done by those who professionally are doing this," FN said in a press freedom alert after the senior journalist's life was endangered through provocative threats, messages and hate speech.
Ansar Ali Naqvi, alerted his channel and FN, Pakistan's first independent real time media watchdog organization, and other international organizations after a ferocious campaign against the journalist accusing him of ignoring news of the organization was launched.
"Yes, the ASWJ (Ahle Sunnat Wal Jamaat) has named and targeted me for the first time," Ansar Naqvi told FN in emailed statement from Karachi on Sunday (February 2, 2014).
The organization is known for militant views against a minority Muslim sect's community members in Pakistan.
"As the government of Sindh and senior Geo News management is aware of the threat, they are both responsible for ensuring the journalist's safety at all costs and any harm to the Ansar Naqvi will be seen as failure of both the concerned quarters," FN said.
Read the full story here