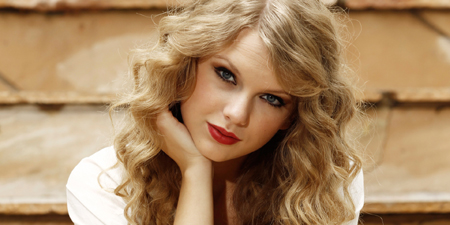 JournalismPakistan.com August 19, 2017


LOS ANGELES - Taylor Swift, one of the most popular celebrities on social media, wiped all her accounts Friday, sending fans into a frenzy over whether the pop singer had been hacked, was preparing to launch a new album, or was about to reinvent herself.
Swift, who has 85 million Twitter followers and 102 million Instagram followers, deleted all of her Instagram photos, her posts on Tumblr, and removed her avatar from her Facebook page where all postings prior to December 2015 were missing.
The "Blank Space" singer also deleted years of Twitter posts, and her official website showed just a black screen.
"I'm scared to go to sleep thanks to Taylor Swift like what if she drops a new song," tweeted an anxious fan called Anu using the handle @shadesoftaylor.
Taylor's publicist did not return calls for comment, but the development follows a busy two weeks for Swift, who earlier this month ended a six-month absence from the public spotlight to testify at a high-profile groping trial in Denver, Colorado.
Swift, 27, was on Monday awarded the symbolic $1 in damages that she had sought after a federal jury in Denver found that a radio DJ had grabbed her bottom while posing for a photo with her in 2013.
Her unflinching testimony describing the incident was applauded by fans and women's rights groups for highlighting the issue of sexual assault. Swift later made a donation to the sexual violence campaign and support group Joyful Heart Foundation.
Some fans speculated on Friday that Swift, whose last album was the best-selling "1989" in 2014, may be clearing out her accounts before releasing new music.
Others wondered if she had been hacked, while some thought the country-turned-pop star might be planning an image makeover.
"I woke up literally 7 minutes ago what in the world is going on with Taylor Swift," wrote one fan, Jordyn, on Twitter.
"Is the new era coming or she has been hacked ??,." tweeted another confused fan, using the handle TaylorSwiftNow.
Usually ubiquitous on social media and red carpets, Swift largely dropped out of public view earlier this year after a highly publicized but short-lived 2016 summer fling with British actor Tom Hiddleston, and feuds with Kim Kardashian, Kanye West and Katy Perry. - Reuters