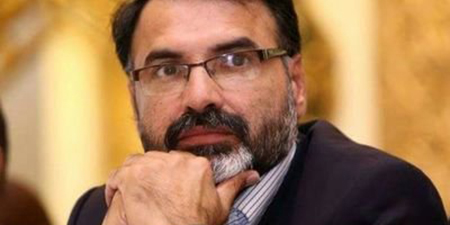 JournalismPakistan.com September 22, 2023


ISLAMABAD—Two leading journalists have condemned the arrest of Khalid Jamil, Bureau Chief of ABN News, from Media Town. They also expressed their indignation at the release of Khalid's photograph in which he is holding a page detailing the FIR against him.
Arifa Noor, former resident editor of Dawn, termed the arrest as shameful. She was also livid with the journalists' organizations for not doing anything. "Shameful to arrest a journalist and release his picture to humiliate him. And worse still, our journalist organisations which do nothing," she said in her comment on X.
Senior journalist Tahir Khan agreed with her and regretted that the journalists, owners of media houses and the organizations have become indifferent.
"U r right. Journalist organisations are dead. Owners, editors of all media groups are dead. No one cares about draconian laws. Arrest of @khalidjamilkj is highly condemnable. Release of picture of a journalist colleague is a message to all journalists who show courage and speak."
Tahir Khan said releasing Khalid's picture is a message for all journalists. "This is condemnable."
Photo: X (@khalidjamilkj)