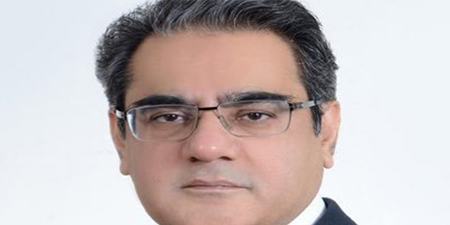 JournalismPakistan.com November 09, 2023 Published 28 days ago


ISLAMABAD—BOL News Television Network has undergone a significant change in its leadership, with seasoned journalist Amir Zia stepping into the role of Chief Operating Officer (COO).
Amir Zia, a distinguished senior journalist with a wealth of experience, is set to bring his expertise to the helm of BOL News. His extensive background in journalism is expected to play a crucial role in steering the network to new heights.
Accompanying this change is the appointment of Mustafa Hussain as the Director of News. Mustafa, with a proven track record in news management, is anticipated to enhance the news division of BOL, ensuring a robust and well-rounded coverage of current affairs.
Additionally, Ali Siddiqui has been named the Head of Programming, responsible for shaping and executing the network's programming strategies. With his creative insight and industry knowledge, Siddiqui is poised to contribute to the network's programming excellence.
These strategic appointments mark a significant shift in the leadership landscape at BOL News, signifying the network's commitment to bringing in seasoned professionals to drive its future endeavors.
The changes come as part of BOL News' ongoing efforts to strengthen its management team, boost editorial capabilities, and reinforce its position as a leading news and entertainment platform in Pakistan.
The trio of Amir Zia, Mustafa Hussain, and Ali Siddiqui is expected to bring a fresh perspective to the network, contributing to its continued success in the dynamic and competitive media landscape.
As BOL News embraces this new phase of leadership, industry insiders are keenly watching how these seasoned professionals will steer the network toward further growth and innovation. The developments underscore BOL News' dedication to staying at the forefront of the media industry, delivering quality content and news coverage to its viewers.