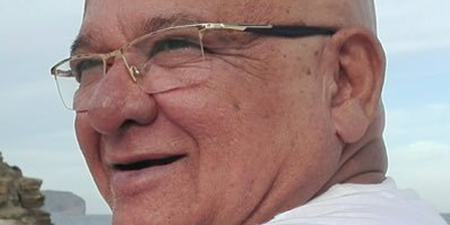 JournalismPakistan.com July 07, 2018


ISLAMABAD - Secretary General South Asian Free Media Association (SAFMA) Imtiaz Alam has made a direct appeal to the young voters of Pakistan Tehreek-e-Insaf (PTI) to ditch the "turncoats and looters" who have joined the party claiming to fight corruption and status quo.
In an Urdu tweet the veteran journalist said: "PTI youth, you have been deceived. Think, you came out for jehad to reject the old order and the politics of corruption. But now your party comprises same old crooks against whom you came out. There is still time, come out and reject and defeat turncoats, looters, crooks and feudal lords."
Of course, the message did not sit well with the supporters of PTI. Some politely asked Alam should they vote for Pakistan Muslim League-Nawaz and Pakistan People's Party while others harshly termed him an agent of the "status quo powers". Others simply called him a lifafa journalist.
Alam engaged with the PTI supporters who were civil in their exchange of tweets, but in the end, he seemed to give up as the number of tweets terming him a corrupt journalist increased.
When a female tweeted to say that a corrupt journalist like Alam cannot change the mind of PTI youth, he simply tweeted: "Just do whatever. I am not interested."
However, some tweeted to back the assertion made by Alam.
Photo: Twitter (@ImtiazAlamSAFMA)