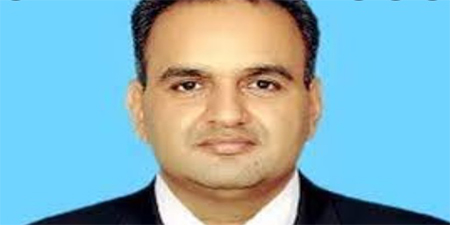 JournalismPakistan.com September 17, 2021


ISLAMABAD—Prominent PTI parliamentarian and intellectual Dr. Ramesh Kumar Vankwani has urged the government to listen to the legitimate demands of journalists for reaching a consensus on controversial clauses of the Pakistan Media Development Authority (PMDA) bill.
In an article titled Listening to the press published in The News on Friday, Dr. Vankwani admitted that "Although freedom of expression is guaranteed under Article 19 of the constitution of Pakistan, the practice of restricting journalism in different periods is also a shameful part of our national history."
According to him, the majority of professional journalists in Pakistan are associated with government-registered media organizations. "However, many YouTube channels and news websites, being run by immature and non-professionals, are spreading baseless news for the sake of getting likes, comments, and views on social media. Such so-called digital journalists do not consider themselves bound by any rule of law or journalistic ethics."
"...The Supreme Court of the United States, Washington has declared that not everyone who creates a YouTube channel can be considered a journalist and part of the news media," he stated.
Dr. Vankwani further wrote that "While the government seems committed to protecting the rights of all genuine media equally under the PMDA, the Pakistani journalists' community has faced very bitter experiences in the past."
"... Almost all Pakistani media organisations are interpreting the establishment of the Pakistan Media Development Authority (PMDA) as an attack on freedom of the press and have been protesting this decision. These organisations include the All Pakistan Newspapers Society, Pakistan Broadcasters Association, Council of Pakistan Newspaper Editors, Pakistan Federal Union of Journalists and other media organisations and networks."
Dr. Vankwani emphasized a dire need to call a round-table conference to take all the journalists' organizations into confidence. "Only after a series of fruitful discussions with journalists' organisations and civil society representatives must the proposed [PMDA] bill be presented to parliament for approval," he concluded.