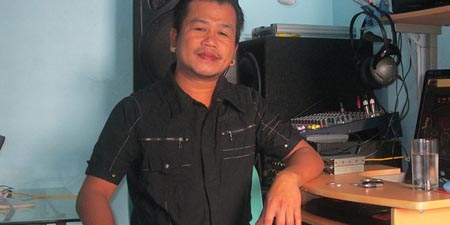 JournalismPakistan.com July 20, 2018


Filipino broadcaster Joey Llama was gunned down on his way to work on Friday in Legaspi City, Albay in the central Philippines.
The International Federation of Journalists (IFJ) and its affiliate the National Union of Journalists of the Philippines (NUJP) have condemned the brutal murder and demanded an immediate investigation.
Llama, a block timer for dwZR radio station, was leaving his home at 4:00 am on Friday morning, on his way to host his program at 5.30 am. According to local reports, he was shot 14 times by assailants.
Llama's murder, if found to be work-related, would be the 12th journalist killed under the Duterte administration.
The IFJ General Secretary Anthony Bellanger said: "The murder of Joey Llana earlier this morning in the Philippines underscores the dangerous working environment that the media in the Philippines face every day. The government of the Philippines must take immediate action to curb the culture of violence and impunity against the local media. The Philippines democracy is weakened every time a journalist is killed." – IFJ media release/Photo: Facebook