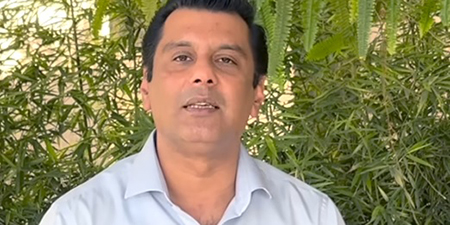 JournalismPakistan.com November 01, 2022


ISLAMABAD—Pakistan Federal Union of Journalists (PFUJ) has dedicated the "International Day to End Impunity for Crimes against Journalists" to Pakistani journalist Arshad Sharif, who was murdered in Kenya under mysterious circumstances.
The UN International Day to end impunity for Crimes against Journalists is observed every year on November 2 worldwide to mark the murder of two French journalists in Mali in 2013.
PFUJ President Afzal Butt and Secretary General Arshad Ansari said in a joint statement: "We have joined hands with Parliamentarians Commission for Human Rights (PCHR) and Peace & Justice Network (PJN) to commemorate this day to end impunity to crimes against Journalists."
PFUJ highlighted the need for ending impunity for crimes against journalists as it is crucial to ensuring free speech and access to information for everyone.
Between 2006 and 2020, around 80 journalists were killed for covering news in Pakistan. Nine out of 10 murderers go unpunished. The killing of renowned journalist Arshad Sharif is the most recent example of threats faced by media persons.
"With the collaboration of PCHR and PJN, we are organizing a dialogue at National Press Club on November 2, 2022, at 3:00 pm to devise a strategy to counter threats of violence and crimes against journalists," the PUFJ leaders said.
They asked press clubs across the country to hoist black flags at their buildings on November 2 and organize seminars to call for a transparent investigation of Sharif's brutal killing.