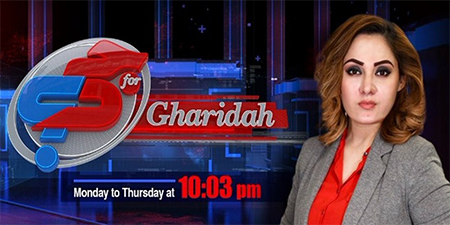 JournalismPakistan.com February 12, 2022


ISLAMABAD - Some federal ministers and journalists have condemned the 'G for Gharidah' talk show on News One TV after PEMRA Saturday issued a notice for airing "derogatory/demeaning remarks" about federal Minister for Communications Murad Saeed "without any editorial check."
In his tweet, Foreign Minister Shah Mehmood Qureshi inquired about the standards of journalism. He regretted that the anchor and the participants' language was highly reprehensible.
Minister for Human Rights Shireen Mazari termed the talk show gutter journalism. Her tweet said: "When the gutter becomes mainstream for a few moments of infamy and titillation. Most unfortunate."
Minister for Information Fawad Chaudhry reminded that the country needs strong media regulatory laws. "That is why I am trying to bring the law from 2018. Only if the cabinet passes the law, it is possible to get rid of such crap and laxity. #Ghaleez.
PEMRA notice said "unprofessional/demeaning remarks" were aired without any editorial control or time delay mechanism, and it "raises serious concerns on the performance of [the] channel's editorial policy and gatekeeping tools being adopted/practiced."
Journalist Mubashir Zaidi said the kind of loose talk during the talk show could never be called journalism. Mazhar Abbas agreed. "It is high time to revisit the fall of journalism in Pakistan."
The ruling PTI demanded an apology from the TV channel. "Extremely shameful on Ghareeda Farooqi's part to lead a program with such derogatory language. This is probably the reason why people have been calling this program #GForGhatya today! We hope to see an apology for such irresponsible journalism."