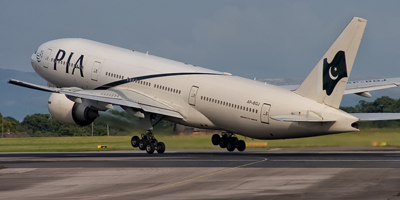 JournalismPakistan.com June 28, 2013
ISLAMABAD: Foreign trips at the cost of taxpayers' money for journalists are over with the Prime Minister's Office (PMO) announcing Thursday media persons wanting to cover the premier's tours were welcome to do so but at their own expense, The News reported Friday.
The PMO has conveyed to the Foreign Ministry and the Ministry of Information that only official media would accompany the prime minister on foreign tours on state expense, the paper said.
If the private media were interested to cover the Prime Minister's foreign visits, the government would facilitate them but without spending a penny from taxpayers money.
Although this extraordinary policy decision has been issued to the relevant ministries, Prime Minister Nawaz Sharif would be under tremendous pressure from influential journalists to get this policy reversed and relaxed.
The News said there was no dearth of journalists, who in the past maneuvered to get their names included for every foreign visit. Besides journalists, quite a few media owners have also gone on such free trips.
Successive governments have spent billions on official entourages of prime ministers and presidents. The recent declassification of information ministry's secret fund revealed the government even used 'secret funds' to sponsor journalists' foreign visits.